How Musicians Can Thrive In The Streaming Era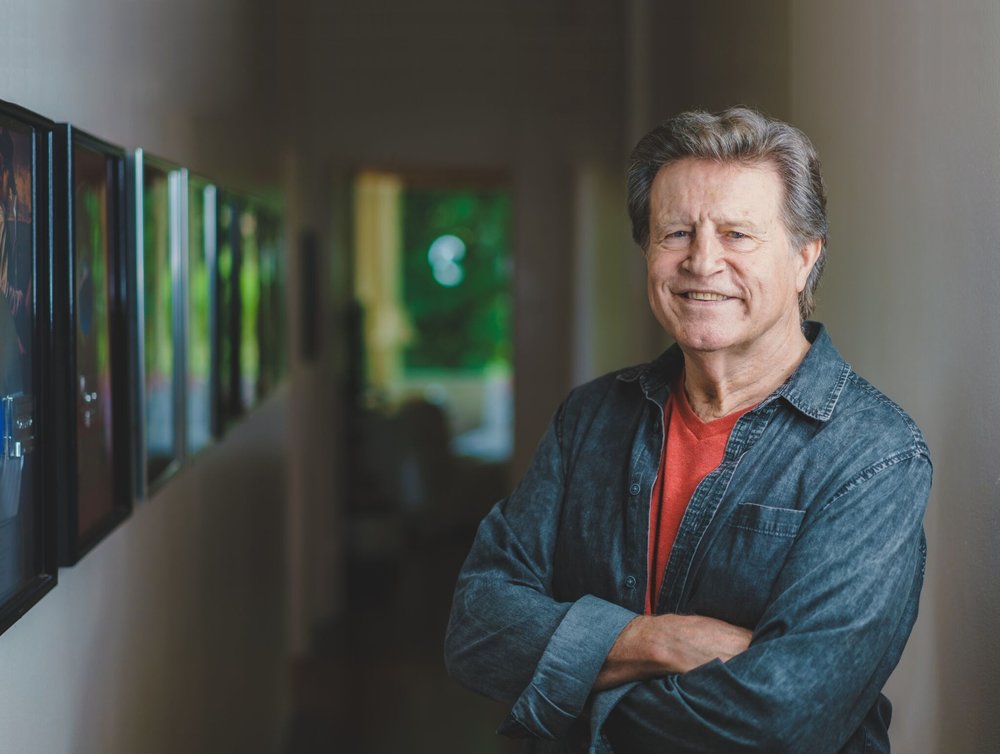 The Canadian Broadcasting Corporation
March 23rd, 2018
Don Grierson is an independent music consultant and a long-time executive in the music business. He's helped shape the careers of Celine Dion, Tina Turner, Duran Duran, and many more artists, who sold millions of albums in the days before streaming. Today, with album sales no longer making up the bulk of an artist's income, his job is to help emerging artists navigate and thrive in the digital economy.
The New Era of Streaming
When streaming services like Spotify, Pandora and Apple Music came on the scene, the business went upside down, said Grierson. "We were about a 30 billion dollar business and went down to a 15 billion dollar business." (Six major record labels also came down to three).
"The music business as we know it has gone through dramatic changes, but the music creator is still in demand. The problem is getting them paid a fair price for their talent." – Don Grierson
But streaming has also brought back a lot of positivity, points out Grierson. According to Goldman Sachs, by 2030, music will grow to be a 41 billion dollar business thanks to increased usage of music worldwide in films, television, commercials and radio. And the good news is, music creators are still in demand, said Grierson. "The problem is getting them paid a fair price for their talent. That's the ongoing struggle."
Startups Helping Creators
Before streaming, record labels paid a small royalty to creators for every album sold. But now, a number of music startups are trying to change that. UNITED MASTERSwas created last year by a former executive at Interscope Records. Its focus is using data analytics to target fans and superfans. Artists pay to have their music distributed across different platforms, and they split the royalties 50/50 with the artist. "It's a much better ratio of income for the artist than a royalty in a label," Grierson said.
"The big money [today] is not really from selling albums, but from touring, merchandising, publishing and branded products. There's some serious money out there especially if you're an international artist." – Don Grierson

Read More>>
MUSIC NEWS
April 2018
U.S. Music Industry Hits Highest Revenue Mark in a Decade, Fueled by Paid Subscriptions
You would have to go back to 1994, during the music industry's heyday, to get the previous best year-on-year growth, percentage wise, when revenue almost hit $12.1 billion in the U.S., up from $10.05 billion in 1993, which equaled 20.1 percent growth. In terms of the revenue seesaw that the U.S. has experienced, the industry is now back at 2008 levels, when revenue totaled $8.78 billion; back then, revenues were on the downswing from the industry's 1999 peak of $14.58 billion. Prior to 2008, the last time the U.S. recorded-music business had been at this level was when it was on the upswing, in 1992, when revenue totaled about $9 million.
Within 2017's $8.72 billion total, streaming overall remains the dominant growth vehicle, with the various channels growing a whopping 43 percent to $5.66 billion, up from 2016's total of $3.96 billion. Looking at it another way, streaming last year generated 65 percent of revenue, or nearly two- thirds of all recorded-music revenue for the year.
Breaking out streaming further, paid subscription revenue totaled nearly $4.1 billion — more than overall streaming totals that also included Sound Exchange and ad-supported royalties in 2016 combined — while on-demand ad-supported streaming from the likes of YouTube and Spotify's free tier grew to nearly $659 million, a 34.6 percent increase over the $489.4 million generated 
read more >>
Doug Morris In Talks With Warner Music to Distribute His New Label 12 Tone
According to Billboard, sources have revealed that veteran music executive, Doug Morris is in discussions withWarner Music Group (WMG) for distribution of his 12 Tone Music label. The deal, should it be finalized, would mark a return to WMG for Morris who served as President of Atlantic Records' in 1980 and of Warner Music U.S. in 1994 prior to his transition to leading Universal Music and then Sony Music. Morris, who parts ways with his Chairman role at Sony at the end of this month, sits as the only executive to lead all three majors.
read more >>
YouTube To 'Frustrate' Some Users With Ads So They Pay For Music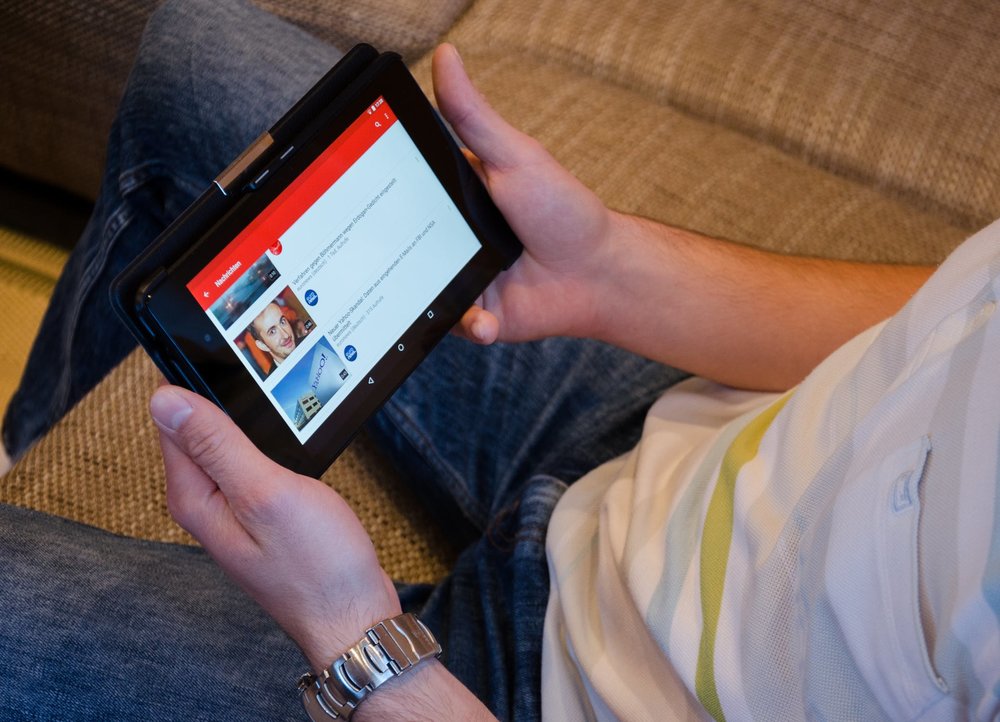 YouTube will increase the number of ads that some users see between music videos, part of a strategy to convince more of its billion-plus viewers to pay for a forthcoming subscription music service from the Google-owned video site.
People who treat YouTube like a music service, those passively listening for long periods of time, will encounter more ads, according to Lyor Cohen, the company's global head of music. "You're not going to be happy after you are jamming 'Stairway to Heaven' and you get an ad right after that," Cohen said in an interview at the South by Southwest music festival.
Cohen is trying to prove that YouTube is committed to making people pay for music and silence the "noise" about his company's purported harm to the recording industry. The labels companies have long criticized YouTube for hosting videos that violate copyrights, and not paying artists and record companies enough.
YouTube will provide a necessary counterweight to the growing influence of Spotify and Apple, which own the leading online music services and generate significant revenue for the industry, Cohen said. YouTube generated an estimated $10 billion in revenue last year, almost all from advertising, and could make even more if it sells subscriptions.
YouTube has tried to sell its users paid music services in the past, with little to show for it. Most of those efforts predate Cohen, who joined YouTube in 2016 after about 30 years in the record business, including stints as a road manager for Run-DMC and a senior executive at Warner Music Group.
This Week In Billboard Chart History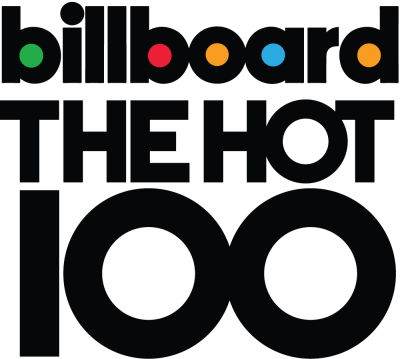 March 26, 1977
Darryl Hall and John Oates notched their first of six Billboard Hot 100 No. 1s – the most all-time among duos – as "Rich Girl" banked its first of two weeks on top.
March 27, 1965
The Supremes rose to No. 1 on the Billboard Hot 100 with the Motown classic "Stop! In the Name of Love."
March 28, 1981
Blondie's "Rapture" reached the Billboard Hot 100's summit. The song is widely considered the first No. 1 to feature rap, courtesy of frontwoman Debbie Harry.
March 29, 2003
Evanescence's debut hit "Bring Me to Life," featuring Paul McCoy, reached No. 1 on Billboard's Alternative Songschart. Parent breakthrough album Fallen reached No. 3 on the Billboard 200, while the band has since scored two No. 1s: 2006's The Open Door and 2011's self-titled set.
March 30, 1991
Gloria Estefan's inspirational "Coming Out of the Dark" became her third and most recent Billboard Hot 100 No. 1. The ballad followed Estefan suffering a broken veterbra after her tour bus crashed in 1990. As she was being transported for surgery, she later told Billboard, "My husband [Emilio] had been in one of the helicopters traveling from one hospital to the other. It was really dark and gray. He got this ray of light that hit him in the face, and he got the idea for 'Coming out of the Dark.' "
March 31, 1984
Kenny Loggins began a three-week reign atop the Billboard Hot 100 with "Footloose," the title track from the classic Kevin Bacon blockbuster.
April 1, 1989
After scoring a string of uptempo hits like "Manic Monday," "Walk Like an Egyptian" and "Hazy Shade of Winter,"The Bangles proved their way around a ballad, too, as "Eternal Flame" hit the top of the Billboard Hot 100.
Video of the Week
Tom Walker – Leave a Light On (Official Video)
Artist Quote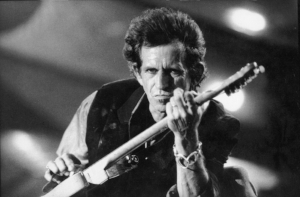 "Let me be clear about this: I don't have a drug problem, I have a police problem."
– Keith Richards