Special Throwback
Hollywood's Musicians Institute Teaches the Endangered Art of A&R
From The L.A. Times Music Blog
Jan 4, 2009

In the troubled music industry, many labels have cut or eliminated their artists-and-repertoire staff. But instructors at MI are determined to teach the skill of making a musical connection.

Once upon a time, A&R were the sexiest letters in the music industry's alphabet.

Executives in the artists-and-repertoire division of every major record label were charged with discovering and nurturing new acts, setting them on the path toward gold and platinum albums and Grammy Awards. These high-powered talent brokers would spend their nights scouring nightclubs and street corners after days combing through stacks of homemade recordings in their quests for pop music's next big thing.

In an era of record-label retrenchment, however, many labels have reduced or even eliminated A&R staffs. Most companies are looking only to sign acts that come to them spit-shined and ready to market, or perhaps plucked from a TV talent contest, no nurturing required. But Don Grierson isn't going to let the trade die without a fight. Grierson, a record industry veteran who helped shepherd acts including the Beatles, Little River Band, Heart, Tina Turner and Celine Dion, maintains that the skill set he teaches in A&R classes at Hollywood's Musicians Institute continues to be vital, even as the traditional music industry faces a daunting and uncertain future.

"The key question I always ask new students is, 'What is the first and foremost responsibility of an A&R person?'" Grierson said recently at the institute, where he's part of the music business program staff at the largest independent music school in the West. "Most of them say, 'Signing new bands.' That's important, but it's not the most important thing. To me the most important thing an A&R person should do on a daily basis is work closely with the artists already signed".

What is critical, he and the other instructors say, is training students to anticipate trends and harness new technologies to better serve artists and connect them with an audience. Bringing people together has long been an essential A&R function, and it is just as important in the modern music era.
MUSIC NEWS
MARCH 2018
Cassettes Are Making a Comeback: Total Sales Jumped 35% Last Year in the US, and 112% in the UK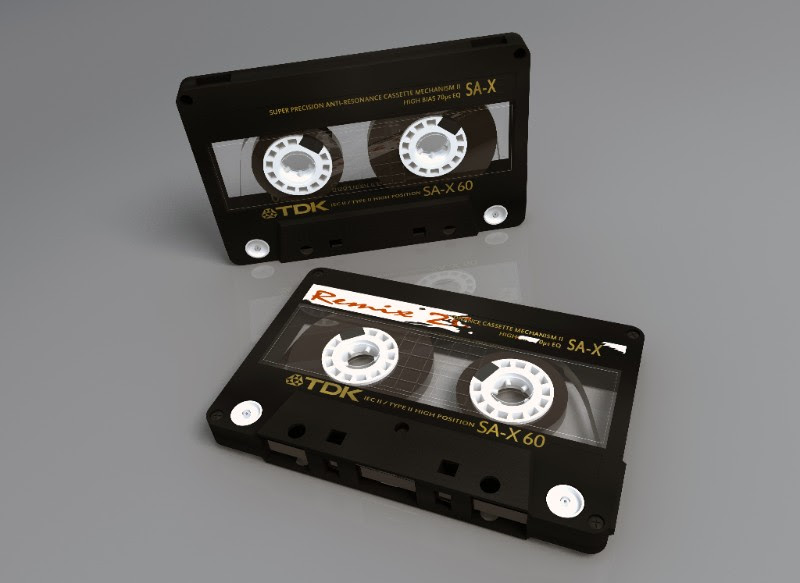 In the UK, the physical format enjoyed explosive growth. According to The Official UK Charts Company, sales of cassette albums more than doubled. Thanks to high-profile artists releasing their latest albums on cassettes, sales rose 112% over 2016. Last year, over 80 albums were released, driving almost 20,000 sales. The format last reached that mark in 2006, when UK music fans purchased 21,019 units.
In the US, the story is also surging. According to Nielsen Music, cassette album sales grew 35% last year. Thanks in large part to Guardians of the Galaxy, sales rose to 174,000 copies sold, up from 2016's 129,000.
Nielsen Music noted that the format remains relatively niche, comprising only 0.17% of all US album sales in 2017. Yet, it noted that numbers have more than quadrupled in the past several years. Combining 2009, 2010, and 2011 statistics, cassette album sales only numbered 34,000. In the UK, the Official UK Charts Company tracked 3,823 cassette purchases in 2012.
Ed Sheeran Rules All U.K. Retail
We all knew that Ed Sheeran's ÷ was the biggest selling album in Blighty last year with 2.7m sales, but what's also interesting is that the record outsold all other entertainment releases (including video games and films), and is one of two music related entries in the Top 10 of the Entertainment Retailer's Association's biggest sellers chart for 2017.
The second music entry is Rag'n'Bone Man with Human (Columbia) at #10, with just over 1m units sold across both digital and physical.
In 2016, there was one music entry in ERA's Top 10, Now That's What I Call Music 95, which appeared at #7 with 908k sales—a third of what Sheeran shifted. The 93rd edition of the popular album compilation appeared at #11 with 852k sales. In 2017, the 96th release charted at #22 with 602k sales, followed by its successor at #23 with 596k sales. Sam Smith was the next artist album at #31 with The Thrill of it All (Capitol) on 502k sales.
IFPI (International Federation of the Phonographic Industry) Releases Key Statistics for 2016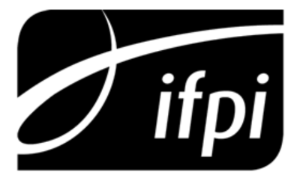 INTERNATIONAL FEDERATION OF THE PHONOGRAPHIC INDUSTRY
KEY STATISTICS 2016
Here are some key statistical highlights of the global recording industry in 2016.
Jay-Z Crowned as Forbes' Wealthiest Hip-Hop Act of 2018
Diddy has repeatedly held the crown for the wealthiest hip-hop act in 2017, but that reign has since ended asForbes released its latest Hip-Hop Wealthiest Acts of 2018 list with a new mogul notching the no. 1 spot: JAY-Z.
This is JAY-Z's first time topping the list. The mogul raked in $900 million in the past year, a huge bump from the $810 million he made the year prior that earned him the No. 2 spot on Forbes' 2017 list. Hov's net worth increase is due to his many business endeavors including his label Roc Nation, streaming service Tidal, ventures with spirits brands Armand de Brignac and D'Ussé, among others.
Video of the Week

Dua Lipa – IDGAF ft. Charli XCX, Zara Larsson, MØ, Alma, in the Live Lounge
Artist Quote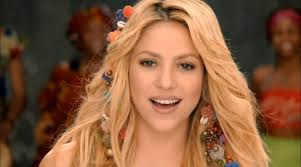 "The music industry is dominated by guys. I work with men 98 percent of the time – producers, arrangers, musicians, engineers."
– Shakira
Special Feature: MUBUTV Insider Series
The new season focuses on the best ways for writers and artists to get their music into films, television, trailers, commercials, as well as new arenas like micro-licensing.
Please join us for intimate, one-on-one interviews with some of today's top music supervisors from film, television and trailers including; Sarah Webster (Pitch Perfect I&II), Barry Cole from Spot Music, Danny Exum from Workshop Creative), music publishers Cindy Bedell Slaughter from Heavy Hitters Music, Randy Frisch from LoveCat Music, as well as artist manager Jamie Talbot, record producer Eric Robinson) and music attorney (Wallace Collins) just to name a few. Each guest offers their take on the current landscape, and shares their own unique history and how it colors their experience.
MUBUTV™ Insider Series takes viewers on an in-depth exploration into the world of music in film, television, trailers, micro-licensing and other forms of visual media in today's multi-platform world. Several episodes examine different aspects of that process; from what each format requires, to how musical choices are made, to the best and most effective ways that artists and songwriters can develop a working relationship with these decision makers and improve their chances of getting music placed into the various outlets.
The first episode to kick off the new season will feature music supervisor Danny Exum from Workshop Creative
Watch on MUBUTV.com or on our official YouTube Channel.