YESTERDAY & TODAY

YESTERDAY – 35 years ago

"Africa" by TOTO is so popular on the web it's practically a meme. It's internet catnip, all 4 minutes and 55 glorious seconds of it, and the first clue as to why is right in the song itself. "Africa" is less a piece of music and more of a feeling. It starts off gently, it takes a moment before you realized what was playing."I hear the drums echoing tonight," David Paich croons over the keyboard, perking the ears to the earnestness of his voice filling your head, and in that moment, possibly the whole world. "Hurry boy, it's waiting there for you!" Soon you give up all pretense of having a conversation, and by the time the soaring chorus kicks in you'll singing: "It's gonna take a lot to drag me away from you!"
"Africa" turned 35 last year (album released in November 1982, the single reached #1 on the Billboard Hot 100 Chart on February 1983), and somehow, this emotional oddball inspires almost undivided adoration across the web. There's an "Africa" bot tweeting the song's lyrics. There's www.ilbess.therains.downin.africa, where the official "Africa" music video infinitely loops. (To date, the video has over 250 million views on YouTube alone.)
The song has been used in numerous ads and TV series, recently in the sci-fi nostalgia show "Stranger Things", "South Park", "Community" (featuring Betty White", and the "Tonight Show with Jimmy Fallon" (featuring Justin Timberlake) have all parodied the song..
Spotify sued for $1.6 Billion Over Alleged Copyright Infringement
Spotify has been hit with a copyright lawsuit seeking $1.6 billion in damages by a publishing company which administers song compositions by Tom Petty, Dan Auerbach, Rivers Cuomo, Stevie Nicks, Neil Young, and others. Wixen Music Publishing filed the lawsuit in California federal court on December 29, alleging the streaming giant is using Petty's "Free Fallin'" and tens of thousands of other songs without license or compensation.
Back in September, Wixen objected to a $43 million settlement Spotify had arranged over another class action lawsuit brought by David Lowery (of Cracker and Camper van Beethoven) and Melissa Ferrick, stating it was "procedurally and substantively unfair to Settlement Class Members because it prevents meaningful participation by rights holders and offers them an unfair dollar amount in light of Spotify's ongoing, willful copyright infringement of their works." A judge has yet to rule on that settlement, and in the meantime, Wixen has moved to file its own lawsuit, which purports "as much as 21 percent of the 30 million songs on Spotify are unlicensed," according to The Hollywood Reporter.
Universal Music Group Signs "Unprecedented" Global Licensing Deal with Facebook, Instagram, Oculus

Universal Music Group has signed a global licensing deal that will allow users of Facebook, Instagram and Oculus to use UMG music in uploaded videos and other user generated content. UMG becomes the first major music group to sign a deal with the social networking giant.

According to the press release: 'The partnership will facilitate deeper engagement between artists and fans, empowering users to express themselves through music, share the songs they love and build communities around music-fueled culture. Enabling a variety of features across Facebook's platforms, the agreement is intended to serve as a foundation for a strategic partnership roadmap that will deliver new music-based experiences online.'
YouTube To Launch A New Spotify Rival, Codenamed 'ReMix'

2018 is going to start with a bang: YouTube looks set to launch a new music streaming service in March next year. The platform, codenamed 'Remix', will reportedly bring together an on-demand Spotify-like paid audio service with video clips.
According to Bloomberg, Warner Music Group has already inked a licensing deal for the platform. Universal, Sony and independent rights group Merlin are believed to be in discussions with YouTube but are yet to sign an agreement.
The Google/Alphabet company is keen to launch 'Remix' in March, but is reliant on getting these licensing deals over the line.
Making things a little spicier is the fact that music channel Vevo's contract with YouTube reportedly requires re-negotiation early next year. Vevo is majority owned by Universal and Sony.
Video of the Week
Artist Quote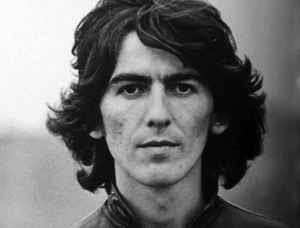 "I think John would have liked Free As A Bird. In fact, I hope somebody does this to all my crap demos when I'm dead, making them into hit songs."
– George Harrison
#TBT
RAYKO, creator and lead singer of the band Lolita Dark, with roots in S. California and in Japan.
Rayko was a guest speaker at my last 2017 class at Musicians Institute. A total DIY artist!